A senior NSW government bureaucrat has granted the appointment of former deputy premier John Barilaro to a plum New York trade role was not done "at arm's length" from the government.
Key points:
Amy Brown has given evidence for the second time at the parliamentary inquiry
Trade Minister Stuart Ayres this morning resigned
John Barilaro has withdrawn from the $500,000 a year role
Investment NSW CEO Amy Brown has been grilled for a second time at a parliamentary inquiry into the appointment of Mr Barilaro as the state's senior trade and investment commissioner to the Americas.
Ms Brown told the inquiry on Wednesday it was "not a fair characterisation" to say the process was done at arm's length from former trade minister Stuart Ayres, as he has publicly claimed.
"In my view he was not arm's length from the process," she said.
"There were multiple intersection points throughout."
She has told the inquiry that Mr Ayres gave her a "very early heads up" in January 2022 that Mr Barilaro was interested in the role.
"It was almost kind of in a jovial way, as in 'you'll never guess who I got a phone call from. Mr John Barilaro, he's interested in the role'," she said.
"And that was probably it. But we did have a further conversation about it in the January period.
"I use the word 'jovial' because it was a passing comment."
At a meeting one day after applications closed, Ms Brown told the inquiry, that she discussed Mr Barilaro's candidacy with Mr Ayres.
"I gave him a heads up that Mr Barilaro had indeed applied," she said.
"And he said, 'given he has been the trade minister, I would suspect he would have relevant experience to represent [the] NSW government's interests, internationally, on matters of trade'."
Labor MLC Daniel Mookhey put to Ms Brown that Mr Ayres's opinion, as a minister, would have carried "tremendous weight" in the decision process.
"It carried some weight," she replied.
However, she continued: "[Mr Barilaro] was the trade minister … so I actually agreed with the proposition that he was a strong candidate."
Despite Mr Barilaro being identified as the frontrunner for the job on merit, Ms Brown said, she admitted she "was nervous" about appointing him.
"Because he had some history with the NSW government that may make it difficult for him to take up the role without media and public controversy."
Ms Brown maintained she made the ultimate decision to hire Mr Barilaro.
Ms Brown was questioned about whether the hiring of Mr Barilaro constituted a case of "jobs for the boys".
"It's not for me to express an opinion but that is certainly the commentary I've seen in the media, yes," she said.
Earlier this morning, Ms Brown said she had a meeting with Mr Ayres on October 12 last year.
The inquiry was shown an email sent by one of Ms Brown's staff shortly after that meeting, which included the line "the Minister would like to leave the New York post vacant for now".
But Ms Brown told the inquiry it had actually been her decision to leave the post open, because of various factors, including tax hurdles and "serious performance issues" with a candidate who had initially been successful in applying for the role, Jenny West.
"I didn't go into any particular detail about some of the performance issues I was starting to become aware of with regard to Ms West," she told the inquiry.
"That was more conversations I was having with her team, as at that point, they were directly reporting to me because she was on extended leave.
"I said, 'well, in light of the fact that we can't offer anyone the job for some time, is it your view that we should keep that recruitment process closed and reopen it at another time?'"
She told the inquiry that Mr Ayres agreed.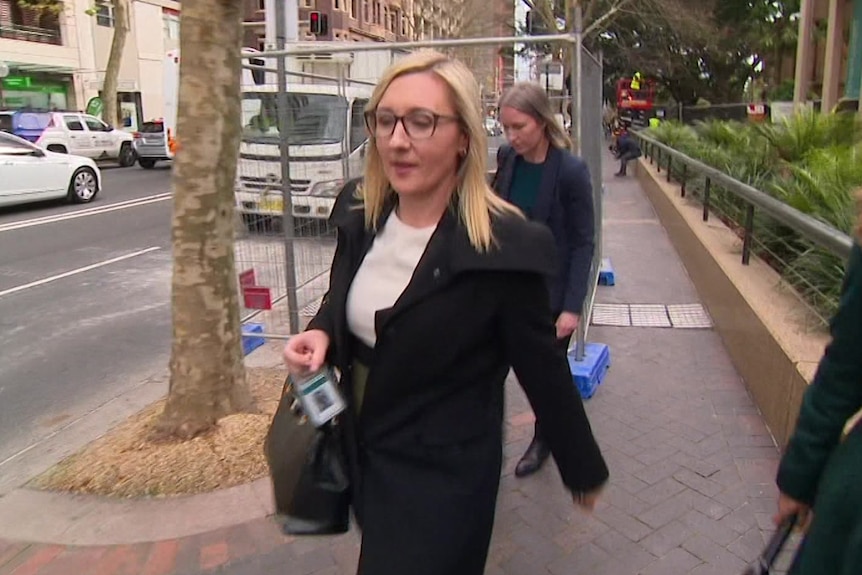 Mr Mookhey asked Ms Brown whether this meant the Americas position was put "on a slightly separate path" to other similar roles around the globe, to which she replied "yes".
"I think it was a pragmatic piece of advice from me that we couldn't fill the role for some time and his response was, 'well then it makes sense to keep it vacant,' she told the inquiry.
Mr Ayres, who maintains he has done nothing wrong throughout the process, this morning resigned from the NSW ministry, after weeks of being linked to Mr Barilaro's appointment.
Mr Barilaro's appointment has been put under the microscope for several weeks and is the subject of two separate inquiries.
He has since withdrawn from the $500,000-a-year position.
Mr Barilaro is due to appear before the inquiry on Monday.
.