An Aussie grandfather is calling out one of the nation's biggest electricity suppliers, accusing it of making up meter numbers when it comes to bill time.
Bryn Lawson, who lives by himself, says AGL has repeatedly admitted his mistakes, but the final straw was his latest bill, which came in at over $1200.
"Fix it, AGL! Get your s— together and fix it," he said.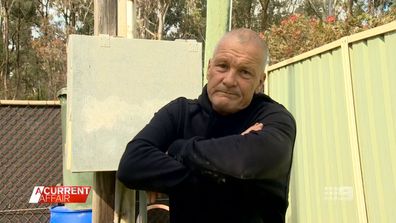 READMORE: Charity founder hospitalized after anonymous call
Lawson, 55, reads his own meter, which is located inside a large fence around his acreage at Vineyard in Sydney's north-west.
He takes a photo marked with the date and time three days before the bill is due and relays it to AGL.
READMORE: 'I thought I was going to die': Retired AFL star opens up on mental health
"Every time the bill comes, it's wrong," he said.
Lawson even got rid of his fridge, fearing it was his appliances blowing the bills out.
"I have proof they are charging me for six months' electricity each quarter and they can't even get it right," he said.
AGL has offered credits to Lawson for the mistakes, only for them to happen again.
"I'm just banging my head up against a brick wall with these guys," Lawson said. He's ready to cut the power off.
"All I'm gonna get is a bad debt, and a big bill I gotta pay off," he said.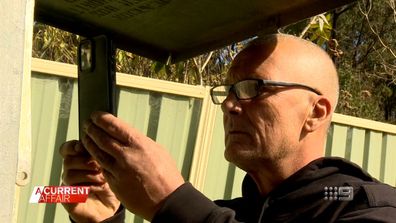 "I have no problem at all putting my swag out there, putting my solar panels, my battery and running that fridge out there and living out there."
AGL has apologized to the grandfather.
"AGL sincerely apologizes to Mr Lawson for his experience," a spokesperson for the company said.
"We are committed to working with Mr Lawson to resolve his concerns.
"In the past we have offered to install a free smart meter that doesn't require manual readings, and to make an appointment with the network for an actual meter read.
"We have reached out to Mr Lawson again today."
READMORE: Places where most Aussies face mortgage stress